Let us be your Jacksonville Tattoo Shop! 
The artists at Queen Tattoo are carefully selected for their exceptional technique and creative ability. We are committed to creating one of a kind tattoos designed and tailored for each individual while delivering an unparalleled client experience.
Open Tues - Sat 10am - 7 pm
Leticia was born in Brazil in 1988, she began working as a professional artist/musician at the age of 13. She obtained a bachelor in law at the UNILESTE-MG-Brazil, but her passion for art drove her to start a tattoo apprenticeship in 2013.
She is the owner of Queen Tattoo Co., where artists can thrive in their careers and clients are provided quality work.
Leticia has been breathing new life into the Florida tattoo scene since 2017. She likes to move her hands freely producing big tattoos that look like paintings. She is passionate about colors, but is just at home using black and grey also. Her style of choice is realism.
She is happily married and enjoys working, studying, traveling, doing and appreciating art, good eats and drinks, spending time with her pets, and practicing martial arts.
Oklahoma born native, Shauntell, has been perfecting her art ever since she could hold a crayon. It wasn't until after dropping out of engineering school that she realized she wanted to pursue a career as an artist. With just a sketchbook, pencils, and a dream, she focused her energy on creating a portfolio. Fast forward 5 years later when she was noticed by Leticia Bomtempo who took her in and introduced her to the world of tattoos.
Despite being completely self taught with art, her background has given her the discipline to study new techniques and styles, always pushing the limits. She is meticulous in nature and strives to improve with each piece. She favors color tattoos over black and grey but is comfortable with either, and her inspirations often come from nature. Her preferred tattoo style is neo-traditional or color realism.
A proud Filipina born in 1993… A Jacksonville, Florida native with an extensive background in both performing and visual arts. She holds her Bachelors in Fine Arts in Illustration. She enjoys bringing that into her work, on and off skin. Nikki has been a practicing visual artist for over a decade. Her weapon of choice: pen and ink techniques. Having delved into botanical studies, she incorporates floral foliage to her work, often using black and grey scheme. In her spare time, she continues to work on arts and other hands-on crafting. She also enjoys a good cup of coffee while gaming with her three cats by her side.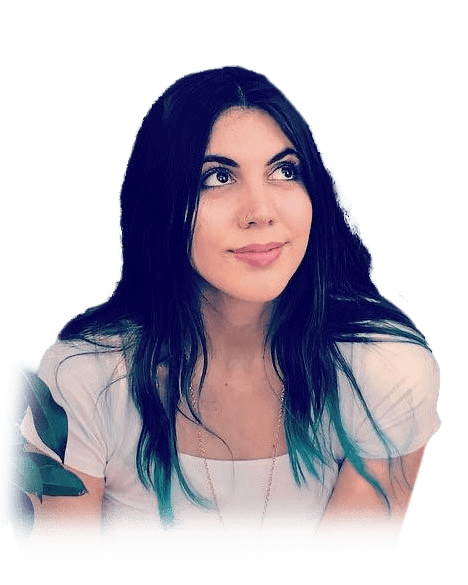 Ally is our shop manager, social media curator, and is one of our licensed body piercers. She is new to the business but has always had a huge love and appreciation for tattoos and piercings. She has been in the customer service industry for over 10yrs and is committed to providing quality customer service to everyone who visits our studio. Ally has an interest in all things occult and when she's not behind the desk at Queen Tattoo Co you can find her hanging with her cats (Lune, Sol, & Zeus), chilling near a body of water, or baking up a storm. You can check out her work on Instagram or Facebook (@QueenTattooCo) as well as her public Instagram (@420intuition). You may also call the shop to setup a free consultation or schedule an appointment.
Amanda is a Jacksonville native who has been in the beauty industry for over 20 years. She has done work all over the country and has settled back in her hometown. Using her years of makeup artistry and brow mapping, she has immersed herself in to the world of Permanent Makeup. With her attention to detail and background in color theory, she is able to find your best look.
SCHEDULE A CONSULTATION
Our shop welcomes walk-ins, however, it's not guaranteed that our artists will have availability for same-day service. To secure your time, use the form below to schedule your appointment and we'll get back to you with date/time info.